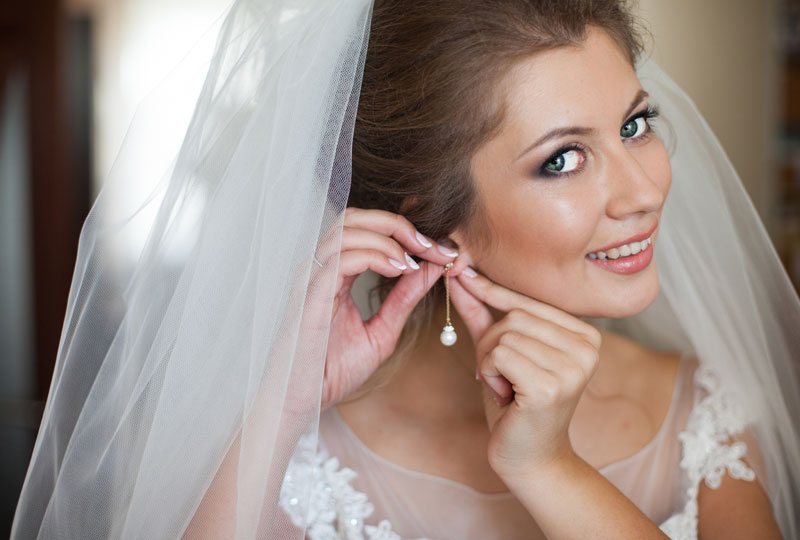 K2 Dental recently treated Bodglarka in time for her big day.
Bodglarka suffered from misaligned teeth and chips in her upper incisors and very worn down teeth, which she wanted to repair before her wedding day.
Bodglarka visited a number of dental practices who suggested a range of treatments such as veneers, but she didn't feel these treatments were right for her so close to her wedding.
Bodglarka underwent fixed brace orthodontics from a specialist orthodontist and a final treatment of composite bonding to repair the remaining chips and rebuild length to the worn down teeth. This resulted in Bodglarka showing more tooth when smiling during those all important wedding photos.
Composite bonding is not only faster than having veneers carried out, being completed in a single visit, but they are also non-invasive and substantially less costly than porcelain veneers as they do not involve a lab technician. Composite bonding involves using a tooth-coloured composite resin for repairing decayed, fractured, chipped, or discoloured teeth.
Bodglarka was recently married and sent her thanks and a photo of her special day to the K2 Dental team.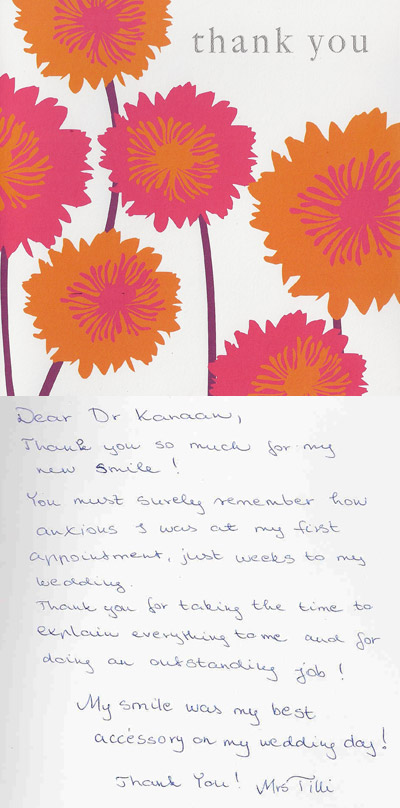 ---
Get in touch
To find out how we can help you call 020 7386 5587 or complete our enquiry form...